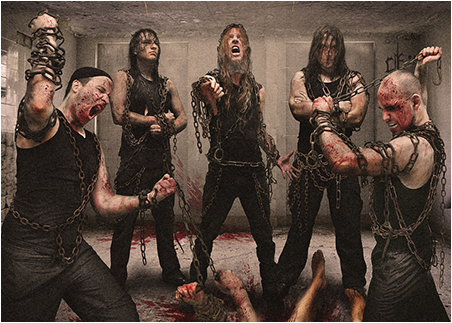 Simon - David - Lukhass - Paydor - Wombo


The year is 2003 A.D. - in the dark depths of the mystic Black Forest, the one-man-project Cryptic Forest is founded.

The protagonist himself has only vague memories of the times when he dedicated himself to the rather rough realms of Black Metal. After quite some time and many compositional attempts, the decision to get a real band together materialized...

... however this plan could only be put into practice after several years. Step by step the line-up was completed, resulting in the release of the first EP in 2011. "Dawn of the Eclipse" featured two extremely long tracks, which offer a glimpse into the artistic past of this cryptic institution from the Black Forest.

More time passed – more hate was generated! The arrival of a new vocalist fused these factors to a certain influence on the music ... After the five-piece finally managed to brutally smash a few stages, the horde once again entered the chambers of the Iguana Studios in 2012 to produce their eagerly awaited debut album. "Ystyr" beats up the world of Metal with all of its hate and clearly defined violence!


So far, thumbs down!