Upcoming shows 2015
Saturday, 18th of April 2015
We had an amazing start into 2015 and great times especially at the infamous Ragnarök Festival, but there's much more to come!
This year, we're super thrilled to premiere in both
Spain
and the
Ukraine
and to return to the mainland of
Great Britain
and the
Gahlen Moscht
festival! Be prepared!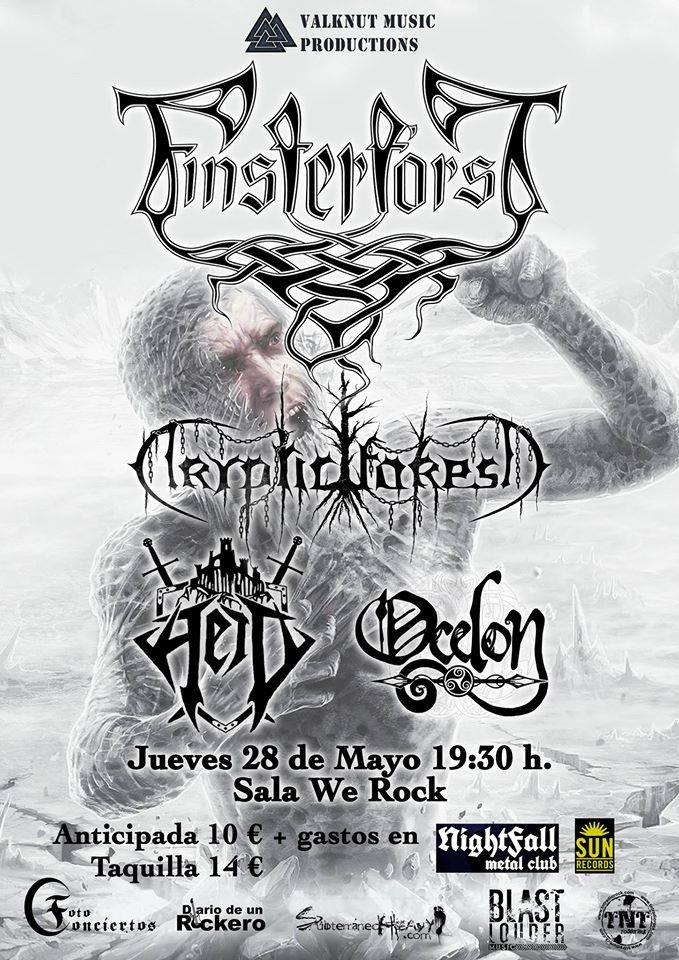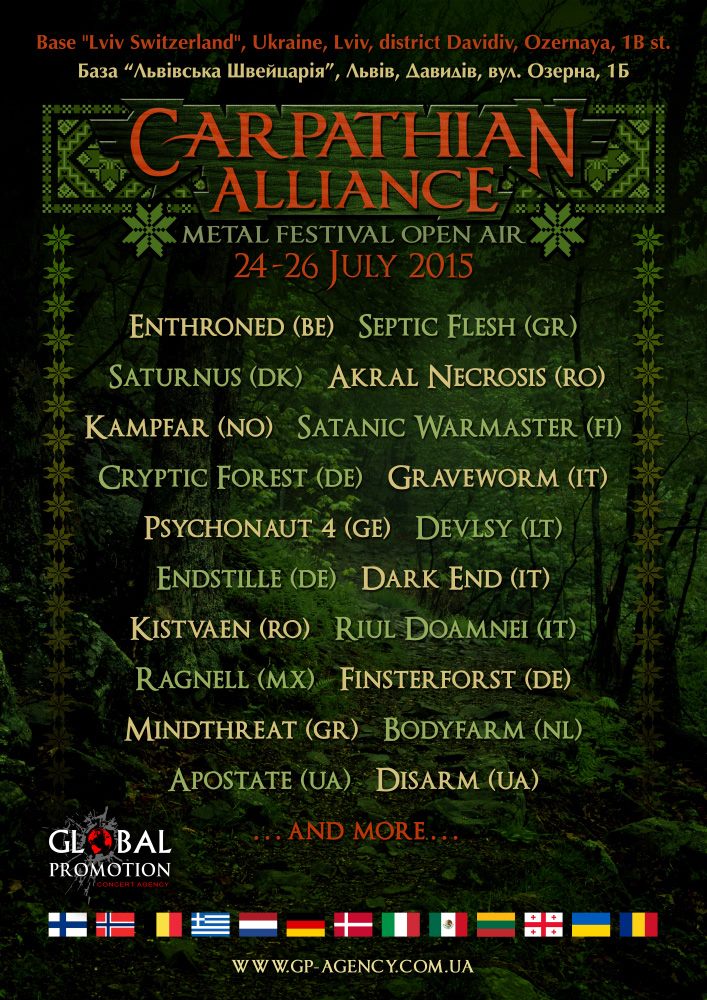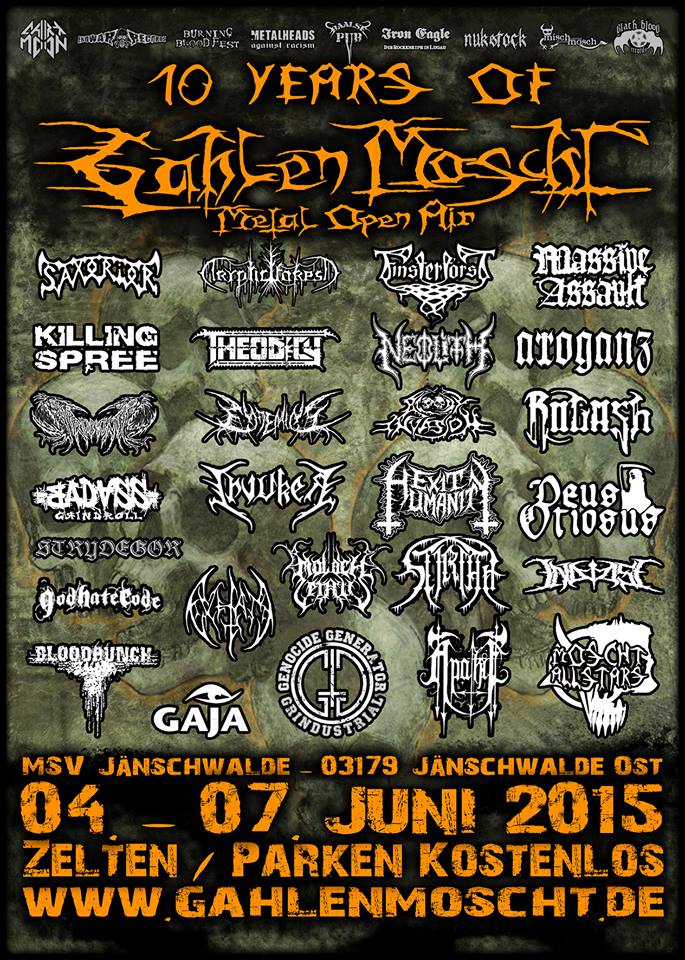 Kaos over Europe Tour Trailer
Tuesday, 8th of April 2014
Brutal dudes! We're coming to your town to smash some sh*t!
Check out our new tour trailer and come have a drink with us!
Kaos over Europe Tour 2014
With
Cryptic Forest
,
Finsterforst
and
Trollfest
:
18.04. DE - K17, Berlin
19.04. DE - From Hell, Erfurt
20.04. NL - Little Devil, Tilburg
21.04. UK - Underworld, London
22.04. FR - Glazart, Paris
23.04. FR - Connexion, Toulouse
24.04. CH - Z7, Pratteln
25.04. DE - Rock It, Aalen
27.04. IT - Rock'n'Roll Arena, Romagnano Sesia
28.04. DE - Backstage, München
29.04. AT - Escape Metalcorner, Wien
30.04. DE - New Evil Music Festival, Darmstadt
01.05. DE - Grosse Freiheit, Hamburg
02.05. BE - B52 Music Club, Eernegem
03.05. DE - Helvete, Oberhausen
European Tour Announcement!
Friday, 10th of January 2014
Together with the crazy Norwegians of
TrollfesT
and our brothers of
Finsterforst
, we're going to be on tour all across Europe starting from April 18th this year!
Be prepared for some merciless battles and destruction!
No more long talking - See you on the road!
The tour dates are as follows:
18.04. K17, Berlin (DE)
19.04. From Hell, Erfurt (DE)
20.04. Little Devil, Tilburg (NL)
21.04. Underworld, London (UK)
22.04. Glazart, Paris (FR)
23.04. Connexion, Tolouse (FR)
24.04. Mini-Z7, Pratteln (CH)
25.04. Rock It, Aalen (DE)
27.04. Rock'n'Roll Arena, Romagnano Sesia (IT)
28.04. Backstage, München (DE)
29.04. Escape Metalcorner, Wien (AT)
30.04. New Evil Music Festival, Darmstadt (DE)
01.05. Große Freiheit, Hamburg (DE)
02.05. B52 Music Club, Eernegem (BE)
03.05. Helvete, Oberhausen (DE)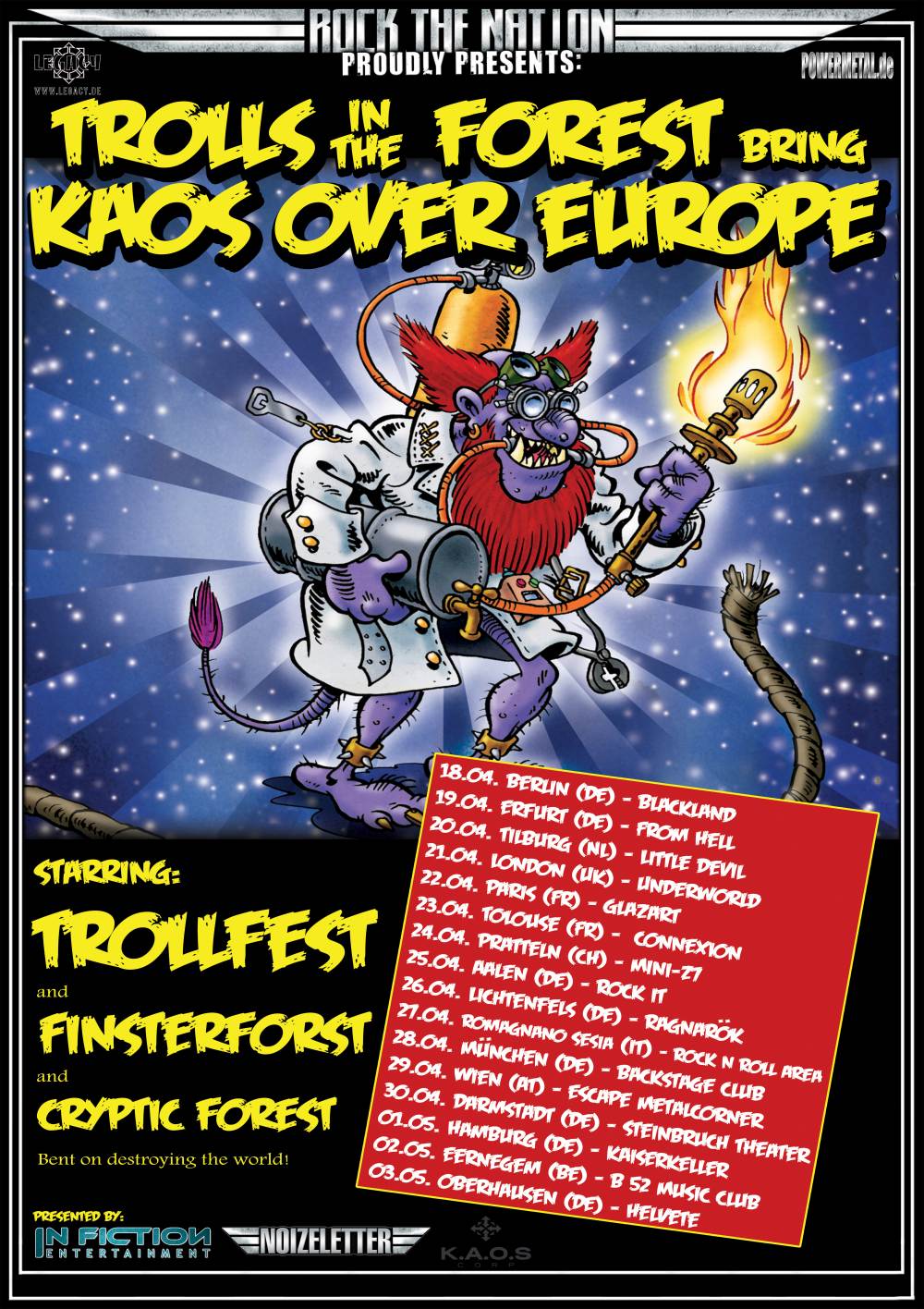 next page »